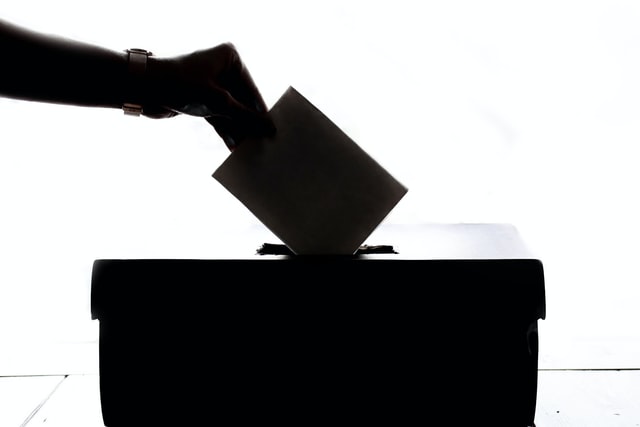 A few days ago, podcaster Dan O'Donnell revealed some shocking email evidence relating to the 2020 election in Milwaukee and other Wisconsin cities.
Dan O'Donnell told his audience on Thursday he has obtained emails from the City of Milwaukee and several cities across the state in conjunction with members of the "Grant Team" for the Center of Tech and Civic Life (CTCL) that show that in Milwaukee there were daily reports that provided to private liberal organizations on who exactly was voting. 

The Gateway Pundit
According to O'Donnell:
But that's only some of what's been revealed…
Dan O'Donnell reported earlier on Green Bay officials after they gave far-left operatives access to the voting room and the internet network during the election.

But it was not just Green Bay!

According to O'Donnell, Democrat operative Michael Spitzer-Rubenstein was also given access to Milwaukee data and operations.

The mayors of the five largest Wisconsin cities were holding virtual meetings on the election in May and June of last year. They coordinated their efforts to apply for millions from the Zuckerberg-funded CTCL.

The Gateway Pundit
So it looks like the city governments, billionaire Facebook CEO Mark Zuckerberg, liberal groups, and the Democrats all worked together on this.
The mainstream media never tire of telling us that Donald Trump damaged democracy, but the real truth is the opposite.
It's the liberals who have done the most to damage democracy.
Here's some more detail about what they got up to in Wisconsin:
Emails obtained via an open records request reveal that the City of Milwaukee did not run the presidential election in accordance with state law and instead turned over administration of it to liberal-leaning groups after receiving a multimillion-dollar grant from Facebook founder Mark Zuckerberg. One of these groups, the National Vote at Home Institute, was provided with daily absentee vote data and even asked for the City's voter database!

The Gateway Pundit
This is shocking, and raises some important questions:
What exactly was the National Vote at Home Institute doing with its daily reports? Was it making sure that people were actually voting from home by going door-to-door to collect ballots from voters who had not yet turned theirs in?

Was this data sharing a condition of the CTCL grant? And who was really running Milwaukee's election? The trove of newly released emails makes clear that it certainly wasn't Milwaukee. 

The Gateway Pundit
We will see how this story develops, but it's clear that once again we see a case of liberal hypocrisy.
They're quick to accuse Republicans of fraudulent behavior, while they're involved in it themselves!