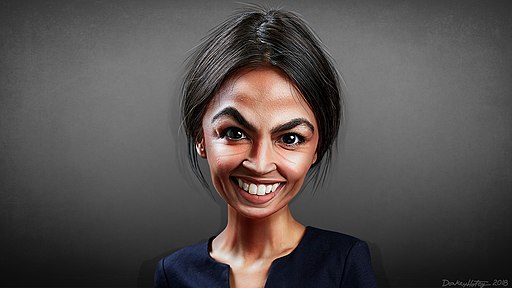 She's really good at social media, wearing makeup, and talking gibberish to her far-left base.
But when it comes to common sense, economics, and bipartisanship? Not so much.
Democratic Representative from New York Alexandria Ocasio-Cortez (a.k.a. AOC) revealed she is pleasantly surprised with Joe Biden's first 100 days in in the White House.
That's not good.
AOC is one of, if not THE most far-left member of the U.S. House of Representatives.
She loves the Green New Deal, open borders, and as much socialism as she can get.
During a recent online town hall, AOC praised Biden, calling him "very impressive." She also said his push for the far left agenda has "definitely exceeded the expectations" of her and her comrades.
"One thing that I will say is that I do think that, by demonstration, President Biden has definitely exceeded expectations that progressives had," Ocasio-Cortez said on Friday. "You know, I'll be frank, I think a lot of us expected a much more conservative administration. And I think that his, not only what has ultimately come out, but the active invitation and willingness and collaboration with progressives in his first 100 days, or almost 100 days, has been very impressive."

Daily Wire
Some of the replies on Twitter to AOC's video are priceless: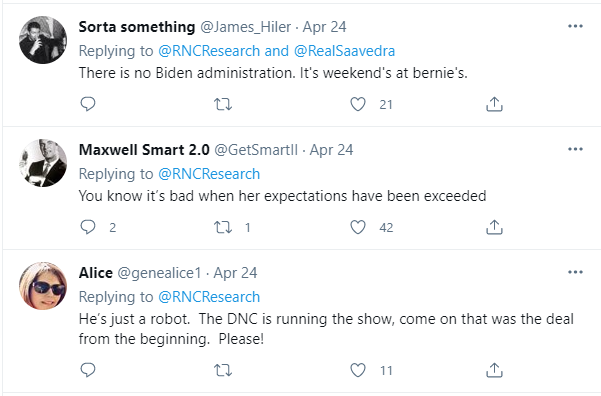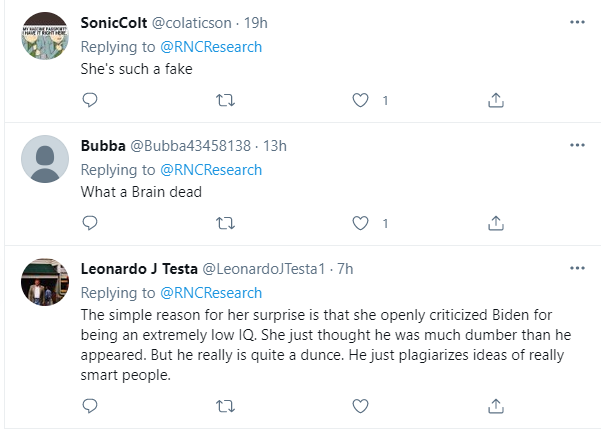 Let's not forget how Biden did promise before the election he would be the "most progressive," or far-left POTUS in history, something that a WaPo socialist commentator gave Joe credit for achieving.
Biden is sticking to the far left agenda despite the border crisis, negative economic consequences and further erosion of ethnic relations inside the U.S.
His agenda will no doubt galvanize a strong voter turnout in 2022 to cool off his radical jets.