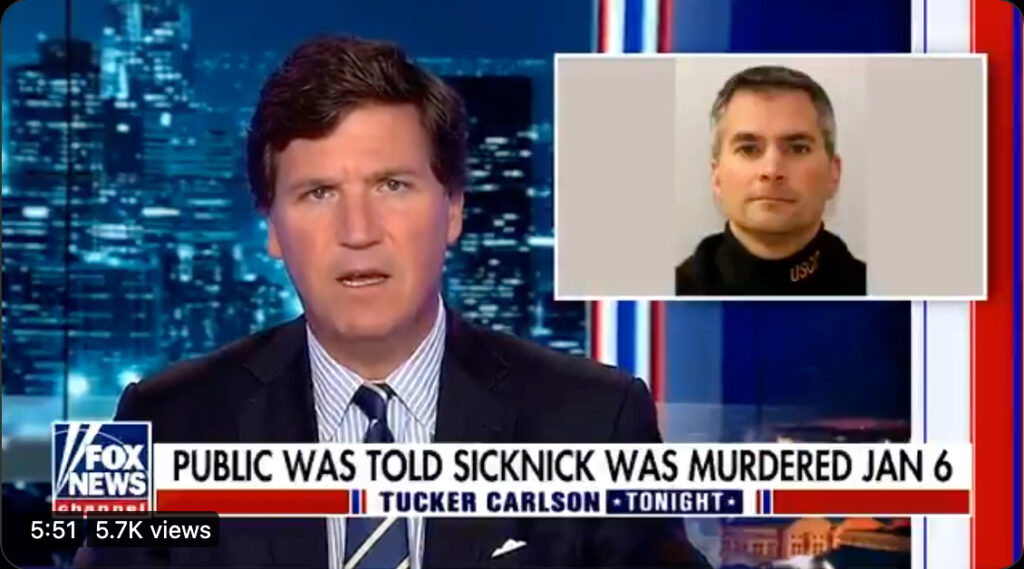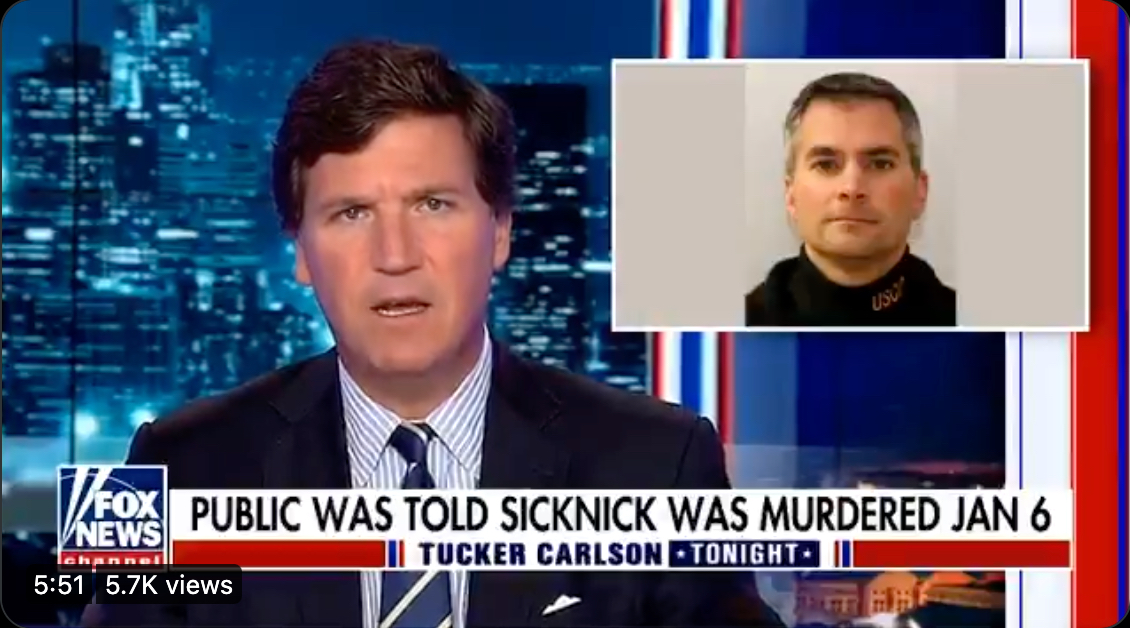 In early April I wrote about the true cause of death of the capitol riot victims. At that time, Officer Brian Sicknick's official cause of death had not been released, although it was suspected his death was due in part to inhaling bear spray.
Yesterday it was revealed that Sicknick died of two strokes, and that he died of natural causes. In other words, the media's narrative that he had been bludgeoned to death with a fire extinguisher was not only wrong… it was grossly wrong.
Tucker Carlson interviewed Glenn Greenwald about this new information. Greenwald said, "I think they lied on purpose, and I say that because it was vital to be able to claim that a pro-Trump mob on January 6th murdered somebody, because without that being true it would mean that all the people who died that day were pro-Trump protesters. […] It's very difficult to depict this protest as this menacing insurrection if they actually killed nobody and they themselves were killed."
You can watch the entire segment below:
Conservatives have long suspected that Sicknick's death was being exploited for political reasons. In fact, Sicknick's death was referenced by Democrats during Trump's impeachment trial earlier this year.
Democrats don't seem to mind that their favorite news sources are lying to them. Otherwise, they wouldn't continue to read the The New York Times or The Washington Post. And they wouldn't watch CNN, MSNBC, or NBC either.
But they do, and so their brainwashing continues.
In the real world — the world of factual information — Brian Sicknick died of natural causes. That was the first tragedy. The second tragedy was the media's shameless exploitation of a false narrative for political advantage.